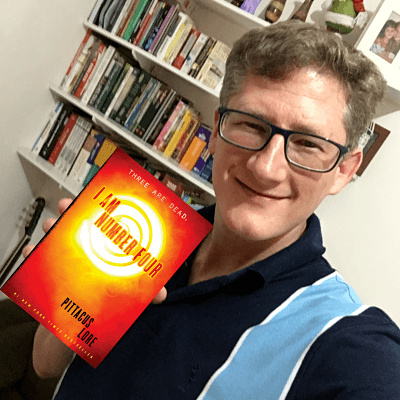 I Am Number Four: Dave's Book Review 4
Title: I Am Number Four
Series: (Lorien egacies #1)
Author: Pittacus Lore
Genre: Alien SciFi
Rating: 4
Buy The Book I Am Number Four
Listen To The Audiobook I Am Number Four
Join Kindle Unlimited
Join Audible for Free Audiobooks
Read Free Sample
Note: You can read the entire book free on Kindle Unlimited (Join here) although the rest of the books are not in the program. You'll have to buy them seperately.
Synopsis: A group of children escape to earth when their planet is destroyed. And now they are being hunted down by the same aliens who destroyed their home. They also suspect that these beings also want to destroy earth. They have special powers and abilities to protect themselves. And the story mostly follows a boy named Jon Smith who is next in line to be killed because three are dead and he is number four. The children can only be killed in order. So, he has to deal with his emerging powers, defend himself from high school bullies, try not to fall in love, stay alive, and ultimately find the other kids from his planet so they can save earth.
My Thoughts: I saw the movie before reading the book. They were both good, but the book is definitely better (or maybe I'm just biased). It's told mostly in the first person from Jon's point of view. It moved along at a fairly good pace. It felt liked it slowed down quiet a bit in the middle. But not enough to make me put down the book. Overall it was a fast, fun read that threw me right back into my younger years and made me feel like a kid all over again.
Buy The Book I Am Number Four
Listen To The Audiobook I Am Number Four
Join Kindle Unlimited
Join Audible for Free Audiobooks
Read Free Sample