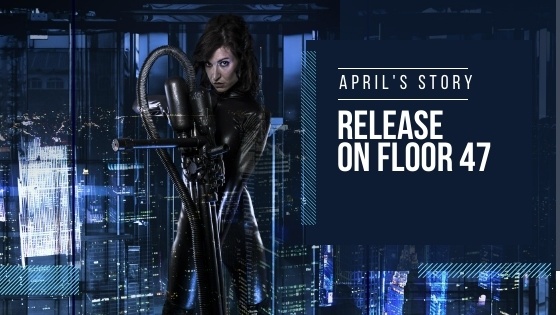 Floor 47 [Short Read]
I'm really excited because Episode 2 of the Edge of the Universe comes out in a couple of days. And I can't wait.
So, meantime, I'm releasing a short story from April's point of view about what she discovered in Sector Seven, and why she left Tony. You can download it for FREE right here on the blog
Or just start reading Chapter 1 – Breaking & Entering right here on the blog >>>
It's about 10,000 words (30 pages or so depending on who's counting) which means you can probably read it in less than thirty minutes.
Once you're done reading this story, go ahead and grab a free copy of Rise! (the first book in the Edge of the Universe series as well)…if you haven't read it yet.
Once you read, Floor 47, I would love to hear your thoughts on April and her reaction to Tony trying to have her killed off.
She totally surprised me in this story.
I mean, I've been planning this series for nigh on to five years now, and I pictured her in a completely different way.
April just stormed in and took over the story, demanding to know what was going on down in Sector Seven and throwing her personality around like she was the one telling the story.
We had a little argument there for a while.
I tried to put her back in her role and make her do what I wanted.
But she was a feisty little character and put her foot down hard.
So, this was the story of what happened to April Roman on Floor 47 the fateful night she broke into LocTech and realized what was going on down in Sector Seven.
Start Reading Chapter 1 – Breaking & Entering >>>