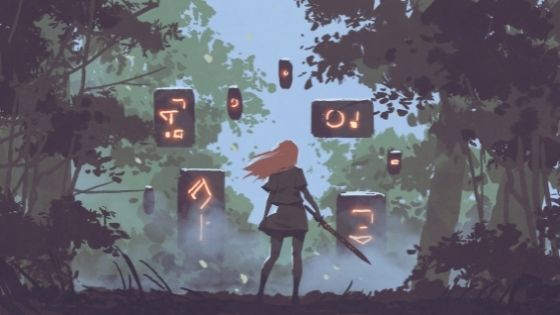 Rune Cubes
When two bullies chase Hanna through the woods, she stumbles into a clearing. Large stone cubes covered with runes rise up from the ground, and Hanna is given a mysterious weapon. With it comes an invitation to a glorious adventure.
The bullies are going to do everything they can to take it from her. With five against one, she doesn't stand much of a chance all alone in the woods. Now, Hanna has a major life-changing decision to make.
A clean, short read of approximately 5,400 words that teens and adults can enjoy in a single sitting. It doesn't end with a cliffhanger, although if you enjoy reading Hanna's story and like the idea of where it might lead, let me know.
There are a lot of fun ideas to work with and we could have a lot of fun with the characters and plot.
Start Reading Chapter 1 – Escape Attempt >>>
P.s. Here's a playlist of fantasy songs for you to listen to while you read Rune Cubes. Enjoy!