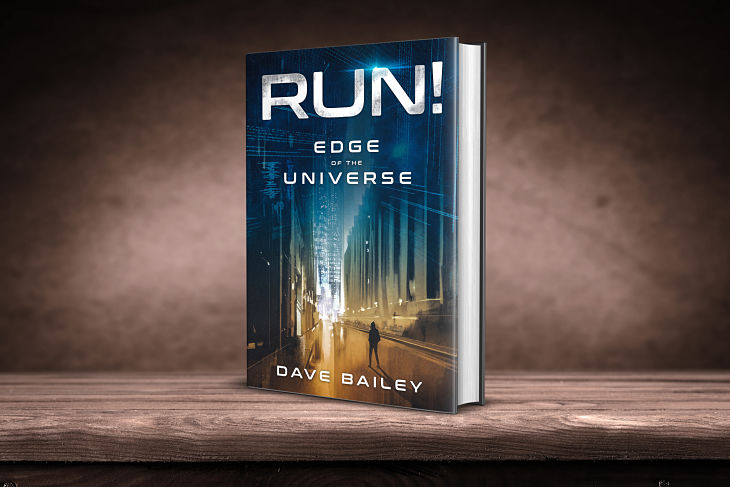 Edge of the Universe: Run! (Season 1)
I'm currently writing a series of stories I'm calling 'Edge of the Universe'. I'm super excited about this. I've been planning and outlining this series for a couple of years now, and finally pulled the trigger. Episode 1 is written at 34,710 (about 110 pages). You can read it here.
Synopsis for Edge of the Universe: Run!
"When an international technology company, offers a naive young scientist billions of dollars for his technology to splice DNA, Art thinks he's made it and is living the life of his dreams. But when jealous colleagues, greedy corporations, and corrupt politicians get whiff of its true potential, Art will have to do whatever it takes to keep his invention from falling into the wrong hands."
I'm so excited to finally be writing this that I can barely sleep at night. My mind just keeps coming up with new plot twists and cool details.
Review for Edge of the Universe: Run!
"I finished both and really liked the details where Art is making the deal. Wouldn't being an instant billionaire ROCK? Looking forward to more :)" – @FijiMermaid89 on Twitter 
I'm shooting to write about 10 episodes for season 1 of Edge of the Universe which would be about 300,000 words (5 novels). I'm hoping to complete this over the summer.
I'll be uploading the Edge of the Universe stories to Gumroad for now. I have it priced at $2.99 for the entire season, but you have the option to pay whatever you want to. Once it's written, I plan on uploading it to Kindle Unlimited.
I'm also adding extra stories and behind the scene details up on Patreon as I write. I wrote a couple of thousand words that I just realized last night won't be published in the book. They are nice extra details about a day in Art's life when he first meets Tony's daughter, but don't necessarily need to be published.
I realized that I need to jump the story forward a bit, and don't want to bog readers down from the flow and pacing. So, I'll add it in as a bonus chapter for anyone who's interested in extra reading and details.
I'll also be writing a quick, short story for April to explain her backstory with Johnny and why Tony thought she was dead. It should be available this week on Patreon as well.
So, read Edge of the Universe and the extras to follow along with Art on his journey in this modern-day myth.