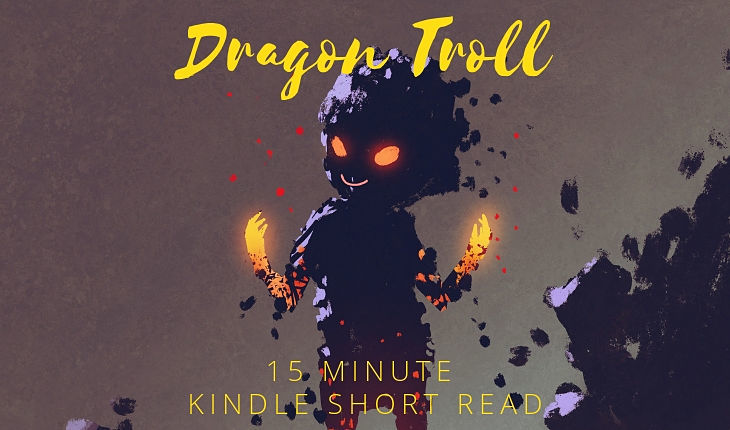 Dragon Troll – A 15 Minute Kindle Short Read
Meet Reji, a new character to introduce a new race that we are introducing in the 'NorthWorld Universe' and the 'Edge of the Universe' series. Read 'Dragon Troll' a Kindle 15 Minute Short Read for free with your Kindle Unlimited here now.
Reji is a new line of species introduced to NorthWorld by an Engineer who has been meddling with Dragon genes and crossing them with trolls. Things are about to get ugly in this little short read I wrote.
You can also learn more about Dragon Troll here on the blog
Dragon Troll: Synopsis
How would you feel about being saved by someone you mistreated?
Meet Drifa, an old woman raising a mysterious child found in the woods. She only keeps him around because he is still useful after her husband's death.
The child is small for his size, but still does things that she can't.
When an old enemy comes looking to collect on a debt, there is no one around to help her, except the boy.
Will he help her or leave her to meet her fate?
After the way she's mistreated him, she doesn't hold he breath.
But things don't turn out at all like she expects in this twist on the ugly duckling story. The young child turns out to be something completely different than anything she or her gossipy old neighbors ever imagined.
Read 'Dragon Troll' free on your Kindle Unlimited now >>